Cybersecurity and Infrastructure Security Agency (CISA) - MO


CISA Region 7 addresses hazards within voluntary and regulatory mission sets to improve capability and capacity to detect, prevent, respond and mitigate disruptions to physical, cyber and communications infrastructure. Regional personnel safeguard soft targets, crowded places, conduct and integrate infrastructure assessments, influence decision-making in phases of emergency management.
Department of Energy's Kansas City
National Security Campus (KCNSC) - MO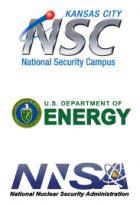 The Kansas City National Security Campus (KCNSC) has more than 5,600 employees across Kansas City, Missouri, Overland Park, Kansas and Albuquerque, New Mexico. KCNSC is one of eight sites that comprise the National Nuclear Security Administration's National Security Enterprise (NSE) operated under the Department of Energy (DOE). The primary mission at KCNSC is the manufacture non-nuclear components for the nation's strategic deterrent.  The site develops and supports advanced solutions for complex national security issues, from prototype simulations, to production, testing and enduring support, in addition to supporting other government agencies across a broad spectrum of government needs.  KCNSC operates the Supply Chain Management Center for NNSA, serving the NSE and other elements of the DOE by providing negotiated purchasing agreements enabling access to cost saving at scale for products and services.  The KCNSC is managed and operated by Honeywell FM&T, LLC.
Defense Information Systems Agency – IL


This DISA facility at Scott Air Force Base houses the Operations Command Facility (DISA Global Ops) which consolidates the seven functioning divisions of DISA Continental United States (CONUS) into a facility that enhances its mission to provision, engineer and operate enterprise infrastructure to joint warfighters and national leaders.
Defense Information Systems Agency – NE


The mission of the DISA field office is to be the combat support agency's forward representative to the Combatant Commander. Provides direct support for net-centric solutions across the Global Information Grid in United States Strategic Command's (USSTRATCOM) operational mission areas of responsibility.
Kansas Intelligence Fusion Center (KIFC) – KS


KIFC is a joint endeavor via the Kansas Attorney General and Adjutant General's Offices providing intelligence analysis critical for homeland security, relevant threat warning to protect life, liberty and property focused on Terrorism and Transnational Criminal Organizations (TCOs), Biological Threats/Weapons of Mass Destruction (WMDs); and Critical Infrastructure/Key Resources (CIKR)/Cybersecurity.
Lake City Army Ammunition Plant (LCAAP) – MO


LCAAP conducts contract oversight and provides quality small caliber munitions to the Warfighter and operates the North Atlantic Treaty Organization (NATO) test center. LCAAP is housed on 3,935 acres with 375 buildings, 80 magazines, 25 warehouses, 14 igloos and storage capacity of 652,837 square feet. The plant is managed by Olin Winchester, a division of the Olin Corporation that is based in St. Louis County, Missouri.
Marine Corps Enterprise
Information Technology Services (MCEITS) – MO


Utilizing the latest IT and networking technologies, MCEITS delivers IT infrastructure adapting to evolving software, hardware, data, services, and management requirements by providing system and application network-centric interoperability, information access. MCEITS is the foundation of the Marine Corps cloud computing strategy which provides seamless and secure communications from the supporting establishment to forward deployed Marine Corps forces.
National Bio and Agro-Defense Facility (NBAF) – KS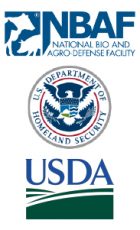 NBAF will be a state-of-the-art biocontainment laboratory for the study of diseases that threaten both America's animal agricultural industry and public health. DHS S&T is building the facility to standards that fulfill the mission needs of the U.S. Department of Agriculture (USDA) which will own, manage and operate the NBAF once construction and commissioning activities are complete. The NBAF will strengthen our nation's ability to conduct research, develop vaccines, diagnose emerging diseases, and train veterinarians.
National Geospatial-Intelligence Agency (NGA) – MO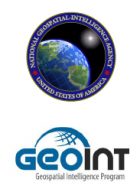 The NGA's West Campus, located in St. Louis is a unique combination of intelligence agency and combat support agency. It is the world leader in timely, relevant, accurate and actionable GEOINT. NGA enables the U.S. intelligence community and the Department of Defense (DOD) to fulfill the president's national security priorities to protect the nation. NGA also anticipates its partners' future needs and advances the GEOINT discipline to meet them.
U.S. Army's Combined Arms Center (CAC) - KS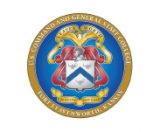 CAC mission is divided between preparing the Army for the Global War on Terrorism and transforming it to meet future threats. CAC develops and integrates Army leader development, doctrine, education, lessons learned, training, and proponent responsibilities to support mission command and prepare the Army to conduct unified land operations in a joint, inter-agency, inter-governmental, multinational environment.

USSTRATCOM deters strategic attack and employs forces, as directed, to guarantee the security of our nation and our allies. STRATCOM mission areas include Strategic Deterrence, Nuclear Operations, Cyberspace Operations, Integrated Missile Defense, Intelligence, Surveillance, and Reconnaissance, Information Operations, and Combating Weapons of Mass Destruction to meet both deterrent and decisive national security objectives.

USTRANSCOM is the transportation provider for the DoD. TRANSCOM sustains the force, operates the Joint Deployment and Distribution Enterprise, and set the globe for logistics. TRANSCOM establishes an equilibrium between the capability and capacity through component commands :Military Surface Deployment and Distribution, Military Sealift, and Air Mobility, and the Joint Enabling Capabilities Command.