Major Military Installations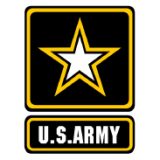 Fort Leavenworth's Garrison command team and staff also conduct mission support to the senior commander of the Combined Arms Center. Their mission is to deliver diverse and quality services, as extraordinary as the people we serve, in fostering a sense of belonging.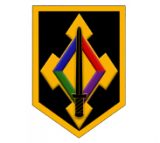 Home to the Maneuver Support Center of Excellence (MSCoE), Fort Leonard Wood trains and educates service members and develops doctrine and capabilities for the Training and Doctrine Command's U.S. Army Chemical, Biological, Radiological, and Nuclear School, U.S. Army Engineer School, U.S. Army Military Police School, and the U.S. Army Prime Power School.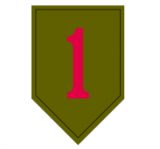 "Home of the Big Red One" (1st Infantry Division), Fort Riley is known for its excellent training, abundant recreational opportunities, rich history, and tremendous relations with surrounding communities.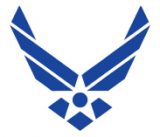 McConnell Air Force Base is the home of the 22nd Air Refueling Wing that delivers total force mission ready Airmen and KC 46 Pegasus mobility to combatant commanders through robust installation support.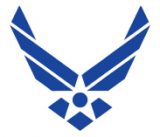 Offutt Air Force Base is the host station for the 55th Wing (55 WG), the largest wing of the United States Air Force's Air Combat Command. Additionally, the base is home to many significant associate units, including US Strategic Command Headquarters, the Air Force Weather Agency, the Omaha operating location of the Defense Finance and Accounting Service, and many others.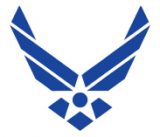 Scott Air Force Base is a global mobility and transportation hub for the Department of Defense. The base is home to several command and control elements that represent logistics for the United States military in air, over land and across the sea including the U.S. Transportation Command, the Air Mobility Command, the 618th Air and Space Operations Center (Tanker Airlift Control Center), and the Air Force Network Integration Center. Scott Air Force Base is also one of four bases in the Air Force to host both a Reserve unit, the 932nd Airlift Wing, and an Air National Guard unit, the 126th Air Refueling Wing.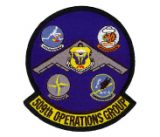 Whiteman Air Force Base is a joint-service base that is host to the Air Force's 509th Bomb Wing (AFGSC) and the 131st Bomb Wing (MO National Guard), operators of the nation's only B-2 Spirit Bombers; the 442nd Fighter Wing (AFRC) flying the A-10 Thunderbolt II; the 20th Attack Squadron, 432nd Wing (ACC) operating MQ-9 Reapers; 1-135th Assault Helicopter BN (MO National Guard)
Additional Military Installations